Encouraging Changes You Desire
If someone you know forwarded this and you liked what you read, please consider subscribing! Just visit... Great Changes Ezine
---
Issue #8: December 21, 2011
Time to Set Some New Years Resolutions?
Have you done that annual "thing"? Did you think about what you want to accomplish in 2012? Have you set your New Years Resolutions yet?
People tend to fit into several categories. Some people: 1) religiously write out their New Years Resolutions at the end of the year, 2) write out their resolutions (or goals) during the year when they feel it's appropriate, and 3) never, or almost never, think about or bother to write down what they want to accomplish.
Why write out New Years Resolutions? People who often write down and plan what they want to accomplish are much more successful in life. It doesn't have to be done at the end of the year, but if that's what it takes, do it then. For people who do it often during the year, it's not really necessary to set New Years Resolutions.
Common Personal New Years Resolutions include: 1) More time for family and friends, 2) get more fit and lose some weight, 3) stop bad habits such as drinking, smoking, gambling, 4) work on personal challenges such as ADD, procrastination and depression, 5) have more fun, 6) more financial security, 7) having a better love life, 8) learn and do new things, and 9) get more organized.
Common Business Goals include: 1) increase sales and income, 2) streamline operations, 3) improved website, 4) use social media more, 5) make a business plan, 6) improve communications within the office, 7) automate/computerize operations, 8) improve leadership skills, 9) delegate more, and 10) improve time management skills.
What should happen next? Writing down your goals (or New Years Resolutions) is an essential start, but just a start. The next step is to COMMIT to doing them. 1) Prioritize your list. 2) Break down each item into steps/tasks. 3) Figure out how much time each task should take. 4) Give yourself a deadline to accomplish each item on your list. 5) Study your list often, and monitor your progress.
Don't only do it alone! Many people get embarrassed because they dwell on their weak areas and don't want others to know about them. But we all have areas we're not good at. Getting help with setting resolutions and goals can be the best thing we can do. And remember this: Even business coaches need their own coach!
If you realize you should learn to delegate better, consider delegating some of the responsibilities of setting your New Years Resolutions and other goals to someone who has experience helping people and who you can trust.
If you are interested in discussing goal setting (or something related), please contact me. Or just pick up the phone and call me at 571-331-6102.
I wish all of you Happy Holidays and a prosperous 2012!
* * * * *
Listen to my podcast about this newsletter article (Note: If you can't see the podcast control just below, find the backissues and find this article on my website.)
Issue #4 Podcast: Play/Download Podcast Here
Backissues and Free Personalized Help: To read past articles, go to Business Coaching Newsletter Backissues.
Free Offer to Jumpstart
Positive Changes!
...includes a coaching session with me.

Free Offer: To "Jumpstart Position Change" in your business, career and personal life, click on Step 1 button below. The 5-Step Jumpstart will take about 2 hours, and includes a free coaching session with me, Larry Rudwick. Or call 571-331-6102.

**YOUR GOAL would be to challenge me to help you
solve an important business or career
challenge YOU are facing!**
* * * * *
Please Pay it Forward
If you've been enjoying reading my newsletter and know other people that might be interested in reading it as well, please let them know.
I love challenges and am honored
to help people with theirs!
---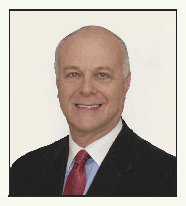 Thanks for signing up for "Great Changes Ezine". I'm writing this for YOU.
I encourage you to contact me and let me know how you like it and what you'd like me to write about in future issues.
And sign up for the "45 Minute Challenge"!
Until next time,
Larry Rudwick
---