Contact Me - Executive Business
Coach, Consultant Larry Rudwick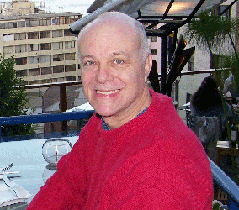 Please feel free to contact me to discuss any comments or questions you may have. Or how I might be able to be of service to you.

Or let me know if you'd like to take the FREE
"30-Minute Challenge!":

"Tell me a business challenge or career challenge you're facing, and challenge me to help you solve it within 30 minutes!"

* It's Strictly Confidential *
Just call 571-331-6102.
Or, if you prefer I call you, please fill out the form below.


Please listen to my short message....
Your contact information is protected and won't be sold.
See our Privacy Policy.

Links to Pages about Business Coach Larry Rudwick
About Larry Rudwick
Rudwick Patents and Inventions
Wheelchair Parts Business Success Story
Enterprise Distribution Software he promotes
Executive Coaching Certification Training
Contact Larry
Find a Business Coach