Encouraging Changes You Desire
If someone you know forwarded this and you liked what you read, please consider subscribing! Just visit... Great Changes Ezine
---
Issue #7: December 4, 2011
Group Coaching Creates More Success
Introduction: Are you trying to improve your business or career? Consider being coached in a group or "hybrid" format. It has a number of advantages, including its lower cost.
Why be "Coached" at all? "It's lonely at the top" is an expression that's so true for many small business owners and others; many of us don't have people who can really relate to our situations. Having one or more people we are comfortable being open with makes a big difference in so many ways.
Through my experiences of coaching others and being coached, I know when we're in the right frame of mind and setting, we become open to new ideas and may quickly develop new, more productive habits. That's part of the "magic".
One-On-One Coaching is when the client and coach work privately together, often over the phone and Internet. The client typically comes prepared with items to focus on during that session. Each session's goal is to receive powerful "takeaways", things that have been learned, and new actions committed to.
Group Coaching is when the coach becomes part coach, and part facilitator; it takes on many forms. Some groups may consist of employees from the same organization. Other groups may consist of people working in the same industry from around the country (or world).
Still other groups consist of small business owners from different industries. These groups typically consist of 8-10 members, and are set up to continue for months or longer. Once its members get to know each other, the group becomes very powerful. Since the members don't compete with each other, people share their experiences (both positive and negative) to the group. Members learn more from each other, instead of "the hard way" (by their own mistakes). And of course, the coach is there to facilitate, and make sure the meetings stay focused.
"Hybrid Coaching" (a name I may have coined), is a combination of one-on-coaching coaching and group coaching. For example, there may be two 90-minute group sessions and one 30-minute individual session per month. This can be very cost effective.
The costs vary widely. Individual coaching typically costs from a few hundred to over a thousand dollars per month, while group coaching can cost less than $100/month.
If you are interested in discussing group coaching (or something related), please contact me. Or just pick up the phone and call me at 571-331-6102.
I am forming new group coaching groups now.
* * * * *
Please Pay it Forward
If you've been enjoying reading my newsletter and know other people that might be interested in reading it as well, please let them know.
I love challenges and am honored
to help people with theirs!
---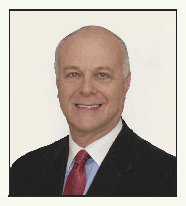 Thanks for signing up for "Great Changes Ezine". I'm writing this for YOU.
I encourage you to contact me and let me know how you like it and what you'd like me to write about in future issues.
And sign up for the "45 Minute Challenge"!
Until next time,
Larry Rudwick
---