Free Monthly Business Coaching Newsletter
Consider subscribing to this free monthly business coaching newsletter,
which will come to your email inbox. Read about the benefits below.
Other Pages about Our Free Monthly Newsletter
Great Changes Ezine
Business Coaching Newsletter Backissues
Business Coaching Newsletter Podcasts

Why Consider Subscribing to this Newsletter from me,
Larry Rudwick, executive business coach/consultant?
It's a fact that people who choose to work with a business coach, consultant, confidant, or mentor improve their situations. And the next best thing often is to indirectly get the help from experienced business professionals who specialize in helping people to focus and grow.

One of the ways to accomplish this is to periodically read short articles that are thought-provoking, make you think, and give good simple suggestions that gets your attention and motivates positive action. These are the goals of "Great Changes E-Zine", our monthly business coaching newsletter. Would you like to see some back issues? Or would you like to listen to some of my monthly business radio interview podcasts, talking about the newsletters?


Business Coaching Newsletter: Some Specific Benefits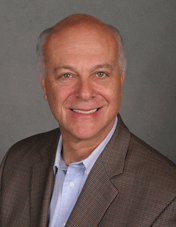 Receive New and Refreshing Ideas: I consider myself an "idea person"; I tend to get lots of thoughts and ideas when I'm presented with challenging problems. My passion is to share my ideas, while helping others.

Expect to receive both NEW ideas that you may have not thought of before. REFRESHING ideas are those you've known about before but perhaps have forgotten, or are in the back of your mind, and now they're refreshed in the "front" of you mind, and ready to use.

Simple, Clear Messages: I also consider myself a pretty good communicator and writer. All businesses suffer from some degree of poor communications, some much more than others. And relationships often suffer or end as a result of misunderstandings, as well.

When people try to make positive changes in their businesses, careers, and personal lives, it is really important that they clearly understand what they need to consider and do. Therefore, I try to keep my thoughts and writing as simple and clear as possible, so my readers can benefit the most.

I hope you will also appreciate a bit of attempted humor on occasion :-)

"Making Great Changes Happen" Full Version Video: Subscribers will gain access to the private page which features a 50-minute presentation that breaks down the process of making positive changes into simple, understandable steps.

Note: Watching the full version video is Step 4 of our FREE 5-step process to jumpstart positive change.


This is a $99+ value. Simply by subscribing,
you are entitled to a free coaching session with me.
Be Special, Be the First: Subscribers to "Great Changes E-Zine" will receive certain messages that the general public will not have access to. Other messages may be available sooner to subscribers, and in other forms, than the general public will have access to.

Special Offers: From time to time, subscribers will receive Special Offers for products and services. Wanna check out the back issues?

Subscriber Input Highly Encouraged: If you choose to subscribe, please consider contacting me with any thoughts and questions you may have. It is always helpful to have constructive feedback!


Business Coaching Newsletter: Additional Bonus - Backissues
In addition to receiving all of the above, subscribers also receive access to all of the "Great Changes E-Zine" backissues, which includes subjects covering:

* The #1 Key to Success
* Find out if you're really up for a good challenge
* Read about what might be giving you "The Blues" and what you can do about it
* The Keys to Gaining Productivity
* Advantages of Group and Hybrid Coaching
* Special Offers that only come to subscribers


Why I Write this Free Monthly Business Coaching Newsletter
* No Two Coaches are "Created Equal": Other business coaches have newsletters, too. But finding a business coach, consultant, or advisor that really resonates to you is almost like choosing a doctor, or even dating and marrying a spouse. It's an important decision. But it's just as important to find people that are interested in what I say and do. Frankly, it's one way to get known and get some "buzz"!

Each coach is different in their values, the way they communicate, their experience, how they practice, who they're best suited for, etc. It's like dating: it usually takes a while to find a good match, and then it take a while longer to get familiar and comfortable.

* Feedback from Subscribers: As I mentioned, it's great to get good feedback from my readers. Although it's not at all required, I encourage my readers to contact me with any questions, comments, or advise you would like to ask OR give.

* Referrals and New Clients: My mailing list is growing each month as more people find out about this business coaching newsletter. Sometimes it's through word of mouth/referrals, and sometimes it helps acquire new clients. In addition to one-on-one coaching, I offer group coaching, which is very cost-effective when appropriate to the client's needs.
How about signing up for our free monthly newsletter? (You can un-subscribe at any time.) Feel free to look at the back issues first.
Business Coaching Newsletter
Subscription to "Great Changes Ezine"
Please Note:
If you don't seem to be able to subscribe to the newsletter, please let me know, by using the form below.
Your contact information is protected and won't be sold.
See our Privacy Policy.
About Business Tune-Ups (author of this business coaching newsletter)
BusinessTune-Ups is based in the Dunn Loring, Merrifield section of Vienna (Fairfax County), near Tyson's Corners, McLean, and Falls Church, in Northern Virginia. The main requirement for executive coaching with me is to speak or write English and have access to a phone and/or Internet connection.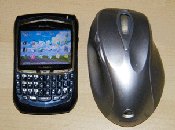 BusinessTune-Ups has clients and alliances in the Washington Metropolitan Area (including Rockville, Bethesda and Gaithersburg in Montgomery County), Arlington, Alexandria and Springfield, Virginia, Baltimore Maryland, Atlanta, Augusta and CSRA Georgia, Long Island and Manhattan, New York, Providence, Pawtucket and Smithfield, Rhode Island, New England, Denver, Colorado, Texas, California, the West Coast, other locations in the USA, Canada, Great Britain (U.K.), Sweden, Australia, and more; we're just a phone call or mouse-click away!


Thank you for reading this page; good luck to you!