Executive Coaching Site Map
Business Tune Ups provides this executive coaching site map to
help you find useful information quickly and easily. Let us know
if you have suggestions to improve this site map and website.
Please listen how to get the most from this executive coaching site map.... (Just click the triangle)


Homepage, Site Map, Blogs, etc. (top row)
Our Executive Coaching Homepage
Find Out: Am I Coachable?
Business Tune Ups (brochure)
Privacy Policy
Executive Coaching Site Map

Our Executive Coaching Blog (new stuff)

Newsletter (free monthly e-zine/tips)
Listen/Learn (about making positive change)
Contact Me (complimentary call)
About Business Tune-Ups' Business Coaching Site Map
About Larry Rudwick
Rudwick Patents and Inventions
Wheelchair Parts Business Success Story
Enterprise Distribution Software he promotes
Executive Coaching Certification Training
Code of Ethics
Business Consultant Referral (Brief Testimonials)
Full Written Testimonials

Typical Clients & Some Challenges
Business Client Types (and typical challenges)
Coaching Family Businesses (article)
Time Management in the Workplace
Learning Time Management Skills
Procrastination and Depression
Research on Procrastination
Procrastination Scale (Quiz)
Procrastination Humor

Business Advice Center

Find a Business Coach

Consulting & Coaching Services
Business Tune Up General Services
Goal Setting Activites
Top New Years Resolutions
New Years Resolutions for Kids
Funny New Years Resolutions
Why is Goal Setting Important?
Business Assessments
Executive Assessment
Leadership Assessment Test
SWOT Analysis Examples
Southwest Airlines SWOT Analysis
Business Leadership Coaching
Theory of Business Coaching
Executive Coaching
Small Business Coaching

Business Management Consulting
Sales and Marketing Services
Writing Business Plans
Improving Your Website
Business News Radio
Conducting Business Seminars
Other Business Services Offered

Business Ideas, Suggestions & More
List of Small Business Ideas
Green Business Ideas
Business Suggestions
ThinkBusiness Magazine
Business Analogies
Low Hanging Fruit Analogy
Car Tune Up Analogy
Business Cliches: Don't be Fooled!
Misleading Business Cliches
Popular Cliches
Examples of Jargon Words
Business Jargon
Police Jargon
Understanding Computer Jargon
• • • • •
Our Territory
Note: BusinessTune-Ups is based in the Dunn Loring, Merrifield section of Vienna (Fairfax County), near Tyson's Corners, McLean, and Falls Church, Virginia. There is NO geographic territory; the main requirement is to speak or write English and have access to a phone and/or Internet connection.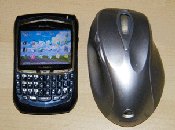 We have clients and alliances in the Washington Metropolitan Area (including Rockville, Bethesda and Gaithersburg in Montgomery County), Arlington, Alexandria and Springfield, Virginia, Baltimore Maryland, Atlanta, Augusta and CSRA Georgia, Long Island and Manhattan, New York, Providence, Pawtucket and Smithfield, Rhode Island, New England, Denver, Colorado, Texas, California, the West Coast, other locations in the USA, Canada, U.K., Great Britain, Australia, and more; we're just a phone call or mouse-click away!
• • • • •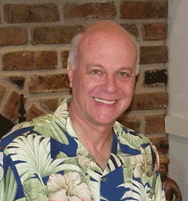 Thank you for visiting my small business coaching and executive coaching site map! Today there are over 60 pages, with more to come.
"Set smart goals and keep taking steps to get there!"
Larry Rudwick
"Larry The Tuneup Guy"