Business Consultant Referral - Business Coaching Testimonials
Here's a business consultant referral and executive coaching
testimonials, sent to executive and business coach Larry Rudwick of
BusinessTune-Ups.com, from both business owners and corporate executives.
Business Consultant Referral - (business coaching testimonials)
Testimonial from a Biotech firm CEO
Larry gave me good guidance when I started in this position, including helping to re-organize our sales and marketing efforts... The company was successfully acquired by a public company in our industry... I feel Larry's help contributed to our success.
• • • • •
Testimonial from a Songwriter/Musician
I wish to thank Larry Rudwick and Business Tune Ups for getting me on track and focused on my goal of becoming a successful songwriter...
• • • • •
Testimonial from a Business Advisory Firm Owner
...Larry has helped me better focus my business and provided me with a Leadership Assessment Test that enabled me to better understand my strengths as well as areas requiring further development.
More Executive Business Coaching Testimonials
Testimonial from a Corporate Executive

I can't thank you enough for creating the opportunity for me to really see what it is that I wanted in my life... After my professional life began to come together, my personal life also blossomed...
• • • • •
Testimonial from a Bartering Network President/Owner

Barter Systems, Inc. has been working with Business Tune-ups for a little over a year now and have found that Larry is very well organized in his approach to coaching and consulting...
• • • • •
Testimonial from an Auto Tire and Rim Retail Store Owner

Right from the beginning, Larry understood I had certain issues I needed to deal with... I feel Larry was a direct reason for my increase in business... He helped get me focused on what I needed to change...
• • • • •
Testimonial from a Project Manager

I am grateful for having had the opportunity to meet Larry when I was making the transition back into the business world... Larry's smart (both "ivory tower intellectual" and everyday streetwise) approaches to life make him a good listener and a confident advisor.
• • • • •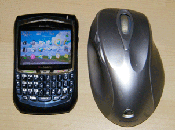 Note: BusinessTune-Ups
is based in the Dunn Loring, Merrifield section of Vienna (Fairfax County), near Tyson's Corners, McLean, and Falls Church, in Northern Virginia. The main requirement for executive coaching with me is to speak or write English and have access to a phone and/or Internet connection.
We have clients and alliances in the Washington Metropolitan Area (including Rockville, Bethesda and Gaithersburg in Montgomery County), Arlington, Alexandria and Springfield, Virginia, Baltimore Maryland, Atlanta, Augusta and CSRA Georgia, Long Island and Manhattan, New York, Providence, Pawtucket and Smithfield, Rhode Island, New England, Denver, Colorado, Texas, California, the West Coast, other locations in the USA, Canada, Great Britain (U.K.), Sweden, Australia, and more;
we're just a phone call or mouse-click away!
To read the full version of the business coaching testimonials,
click from business consultant referral to business consulting written testimonials.